This is a series maps showing the growth over time of all the cities and towns we have teamed up with to support dementia awareness.
Date Created:
March 21, 2023
Maps of Communities Reached
The following maps indicate the communities, community organizations, and businesses reached in the project area in 2019-2022.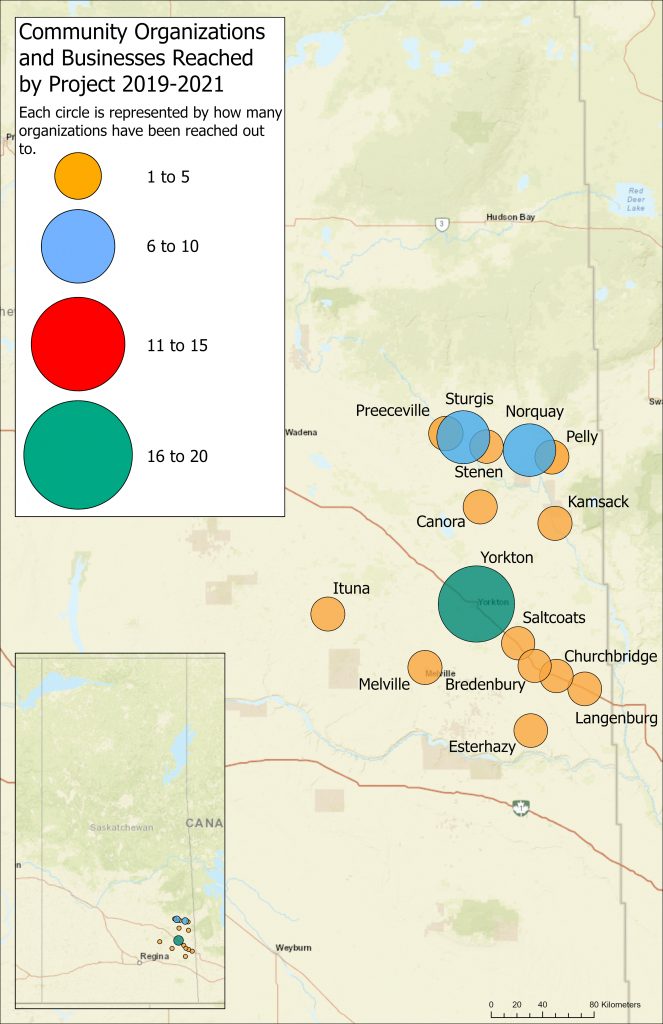 The following interactive maps indicate the number of community organizations and businesses reach by Projects. Click on each community name for more information.